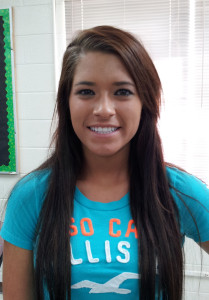 Katlin Koehler, a junior at the Breathitt Area Technology Center, has advanced to the Certiport Microsoft Office Specialist Word 2010 National Competition in Anaheim, CA. The competition will take place at the 2013 Future Business Leaders of America National Leadership Conference on June 29 held at the Anaheim Hilton. This is the first year the competition has been part of FBLA.
Ms. Koehler is the only representative from the KY Tech system and one of only five students representing the entire state. To qualify, Ms. Koehler scored an impressive 908 out of 1000 on the Microsoft Office Word 2010 Exam. During the competition, she will be taking the Word 2010 Expert Exam.
Before year's end, Ms. Koehler will be Microsoft Office Specialist Certified in Word, Excel, and PowerPoint. The staff at the Breathitt ATC could not be more proud of Ms. Koehler's accomplishment and wish her the best of luck at the competition.